Life Purpose Plan Workbooks:

When you wake, set your plan right away. Know what you want! Motivate!​

Coming: The Lifetime Management Journal

To Dreamers: Part 1 Coming in Summer 2019.
From the To Dreamers book series about how to find your life purpose plan. Your roadmap to filling your "cup" of daily thought patterns to achieve #joy-peace of faith.
Focus on one process at a time, in complex context (for a limited time).

1. Priorities (what that focus is) define organization (life-center)
2. Organization defines thought
3. Thought defines words
4. Words define theories
5. Theories define outlook and decisions
6. Decisions in each moment define opportunities
​
Moments are about the change, what we prepare in it for success. We are still alive--it is of finite time, thus infinitely valuable. Use up chances, look for them. Notice each decision as an opportunity to use your gifts loaned to you by God. Using our gifts fills the void of needing purpose, our part in God's plan.
Priorities start with worth of purpose (what is worthwhile). God created us with/for a purpose; When that direction is clear, miracles appear. The rest of this book is about the steps in finding that unique purpose and the steps in the direction along the way. In finding those priorities, do not value for just originality (invention, wit, cleverness, the new combination of ideas that hasn't been noticed till now) unless it has more pros than cons in the change. True value comes from what succeeds in producing peace of mind. That can be simple and timeless--wise and right in front of our noses. If a trendy idea proves its worth through our connection to that purpose God designed us for, then value and use it. Otherwise it is trendy but useless or even harmful.
Life Purpose:
Ideals to work toward
Each ideal covered in the book will be either:
(1) story form of witness to learn from,
(2) prayer form of how to address the growth,
(3) the answering of a common question related to the surrounding issues
OR
(4) in a step by step program outline of action
DREAM LIST: Traits/Virtues/Gifts (USE THEM!):




Accessible

Active: to be doing something and not retreating from it. To take the responsibility for decisions and think them through before being rash, while making sure the most important priorities are what are ranked as the most deciding factors for the pros and cons (right versus wrong, eternal life's determiners).

--I am reminded of the traditional drinks of the Chinese, either tea or wine, sometimes water. There are lessons to be learned from comparing in analogies, and they can be from unrelated sources like this and still be valid—we use them in common phrases all the time. Tea can be analogous with taking the action, and being attentive in noticing, appreciating the moment, focused, alert. Wine can be analogous with deciding to step back or escaping into less sense or sensibility, and by stepping back you are retreating, conceding that the decision cannot yet be faced—this can only be done for a short time without suffering consequences. Water can be analogous for the needed rest and restorative actions needed to keep alive and well and refreshed—those moments when we think things through before actions, or wait for the right time to take action with the conscious will of patience. The amounts of these and their ratios determine our outcome—they are changeable with habit forming from new decisions.

​Adaptable: to be able to handle any situation whether it be adverse or friendly. To be wisely handling the differences in our circumstances and adapt to the opportunities that they present to serve God in them, holding onto the peace of trusting that God will work it out, and being attentive and actively dynamic in action, in decision, in prayer for guidance, in focusing our thoughts on God as the center of life and not on secular concerns or worldly goals that are only an illusion of worth. Connection to God's glory and that peace of the Holy Spirit is the true worth.

Admirable

Agreeable

Alert: to open the blinders of this world, letting go of the secular concerns/worries/preconceptions and humbly open our eyes in faith to see Jesus has a plan and our opportunities to serve Him in that plan, whatever the plan may be. Anticipative, Prevent in every instance we are given opportunity to help those in Abuse/Accidents/Damage/Illness/Ill-will/Injury/Loss/Vandalism
​

Alive: embracing and centering focus on the living of life, fully being present in the moment, making plans and taking action, doing the best that one can.

Ambitious: Big-thinking, Big-dreaming, Shooting for the Stars, having faith in God's plan and in its greatness. Good in this case is not the enemy of great, but Good IS Great by the transformation of dream, of motivation, and of trust in its value. Ambition makes possible the Brilliant. Ambition makes Troubles and Mistakes merely Challenging, which a welcome conflict to grow from. Ambition makes us Courageous (Meaning Faithful, Meaning Fearlessly Maintaining Morality, Not Meaning Senseless) such that we are brave enough to trust in God's plan in spite of any worldly concerns, that faith in knowing it will all be all right in any circumstance and thus gaining from the supernatural nature of God that defies the casual rational expectation (faith makes miracles happen!). Ambition makes us Determined to succeed and serve God when we need to most, when the circumstances give us greatest challenge for greatest opportunity. Ambition makes us possible to be Ingenious and above the normal "common sense" that in spiritual terms are no longer relevant to the overwhelming majority of you plus God. Ambition lets us share of the quality of the Magnificent (Or, Rather, Glorifying God, seeking humbly the greatest achievement possible for human kind, that of sainthood).

Amusing is to entertain in an informative way which lightens our mood and lets us analyze our actions, to be Captivating in being able to catch attention from others and make them listen by the interesting info, to be Humorous in a way that lets us see things in a more lightened manner and not take judgment but feel our own connection to our human nature.

​

Appreciative

​Art/Artful/Artistic (if positive and of positive traits) is the creation of Beauty (by thoughtful Design planned by God's order, nature or the noticing of God's traits as admirable and separate from the flaws of humankind, entertaining our thoughts envisioning in good ways, spiritually fulfilling by study of our good traits, joy fulfillment by noticing such goodness, pure love as another way to describe our moments and their focus, represents good morality and purity). Ascetic/Esthetic: the recognizing that which is good and beautiful in its focus. Attractive: what is attractive in the spirit is of infinite value, while that which is attractive in the secular is distraction and negative. Beautiful: the positive side is to look for, see, and create beauty in every thing you do. Colorful: to be filled with the senses of beauty and the fuller experience of living, serving through all circumstances. Creative: to be an instrument of God and serve Him in doing things of beauty with the gift of life we have been given. Cultured: to understand the human condition and address one's actions to make a difference in it. Cute: to be beautiful in a way that is innocent. Imaginative: to use one's mind to think things through and envision what could be that would be better, namely to look for God's plan all around us in the mysteries of living.

Articulate: success in communication, the most basic of actions which defines us. Clean/Concise/Simple (religious-wise and literally for the environment and one's own appearances and local environments): to be the best, most purely good content that one can be, even if it's a constant renewing process, not complicated, not diluted, not distracted, but Focused. Confident (to be Clear-headed): to be able to make the best choice between right and wrong and discern what makes the decisions we choose between one or the other, relatively speaking. Decisive: to not lose that Confidence to lesser values and consequences. Dedicated: to be of a plan that one knows works and follow through on it, toiling in the acts that it requires regardless of convenience, until a better plan is certain to be needed. Detailed/Diligent: to take the time to work on things patiently in enough attention to give them the best, most care-filled, results they deserve. Driving: to come to the enlightenment of purpose enough to realize its importance, its weighted relative value, and acknowledge it by letting it motivate you to the fullest extent it should.
Groomed/Meticulous/Neat/Tidy: to use minimalism to focus, to use concision to eliminate waste, to eliminate distraction, to make the appearance clean from sin…to present the best side of a situation in what one defines oneself and others as, thus making the rose colored view a new reality of positive affectation. To take notice in the details that need aligning to the right, and make it such that they are corrected by being Leaderly and taking motivated action without hesitating any longer.
Methodical: to map out the path to our best destination by paying attention to details.
Orderly/Organized (Sorted by Priority and Place/Action): to keep life in a system of doing what is for the best, in the order that will lead us to the best dreams.
Outspoken: take action, communicate right from wrong, and while listening, spread wisdom/prayed-on-advice when the moments are right.
Patient: to anticipate the good in the present and the future, and rewrite the past with wisdom's perspective.
Persevere/Persevering (never forget the value of things, and how they are not to ever ever be taken for granted): by focusing on appreciating challenges we get through them; it is only by having a thankful attention that we achieve greatness despite inevitable obstacles.
Persuasive (Truthfully: Within The Realms of Truth): To know the truth or to know when there is something wrong that needs to be made right, and then to take the action of communicating and acting to correct it.
Principled: to maintain that to win one must go by the rules of right and wrong.
Productive: to bear spiritual fruit, and nothing to do with worldly productivity for the true production is that of something worth doing, that of serving our Creator which is to help each other live better with better choices, better quality lives, save lives, and save souls.
Prudent
Punctual
Purposeful
Realistic
Regularity
Reliable
Resourceful
Safe/Safety (perhaps the one reason from moving from our beautiful cozy apartment: distance from neighbors of strife and to keep anonymity), science or religion, humanitarian
Security (Safety from Human Failings). Having a secure home environment, having protection from any people that have greed or malicious intent.
Saved
Self-reliant
Self-sufficient
Solid
​somnium: to dream, to aspire, to imagine, to be in the dreaming state
Thorough
Well-bred
​​

​Attentive
Benevolent
Caring
Charismatic
Charming
Community
Companionly
Compassionate
Connections
Considerate
Cordial (the best way to communicate is the way in which we empathize, understand others, and address their needs in addition to their addressing our own)
Courteous
Empathetic (Without Judgement Knowing Each Does Their Best Within Context of God's Greater Plan)
Familial
Family/ Close friends
Forgiving
Friendly
Friends based on need
Generations
Generous
Gentle
Good-natured
Gracious
Grateful
Helpful
Humble/Humility (One with Christ's purpose and His will above ours)

Innocent

Kind

Lovable

Love

Magnanimous

Merciful

Modest

Personable

Respectful

Selfless

Sensitive

Sharing

Sociable

Social

Sympathetic

Warm
Every philosophy and theology holds certain truths self evident: that faith moves mountains!
divinitus inspirata quod (Divine Inspiration is fact/truth)​
Powered by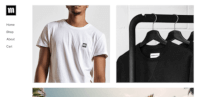 Create your own unique website with customizable templates.